The Inspired Hotels Spain Collection offer handpicked hotels throughout Spain. We want our clients to experience the rich history and culture of Spain combined with warm Spanish hospitality and an excellent standard of accommodation. Our luxury hotels are often to be found in Castles, Palaces, Convents, Monasteries or in areas of outstanding natural beauty.

Since 2000 we have built a network of unique and unforgettable Spanish hotels for our clients. We generally only recommend 4 or 5 star hotels but we occasionally find an exceptional 3 star hotel which we can't ignore.

We are proud to work with some of the most iconic Spanish Hotels, including the Paradores of Spain. The Paradores are a network of 96 hotels located throughout mainland Spain, the Canary Islands and Ceuta and Melilla in Northern Africa. Parador hotels are fantastic properties often located in the most beautiful historic or modern buildings in some of the most magnificent settings.

Our multilingual team will be on hand to help you throughout the booking process, during your stay and beyond. We specialise in tailor made itineraries across Portugal and Spain.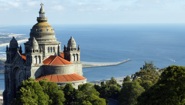 Visit the iconic

POUSADAS OF PORTUGAL

Cross the border into Portugal
and stay at the Pousada hotels, luxury hotels in superb locations.